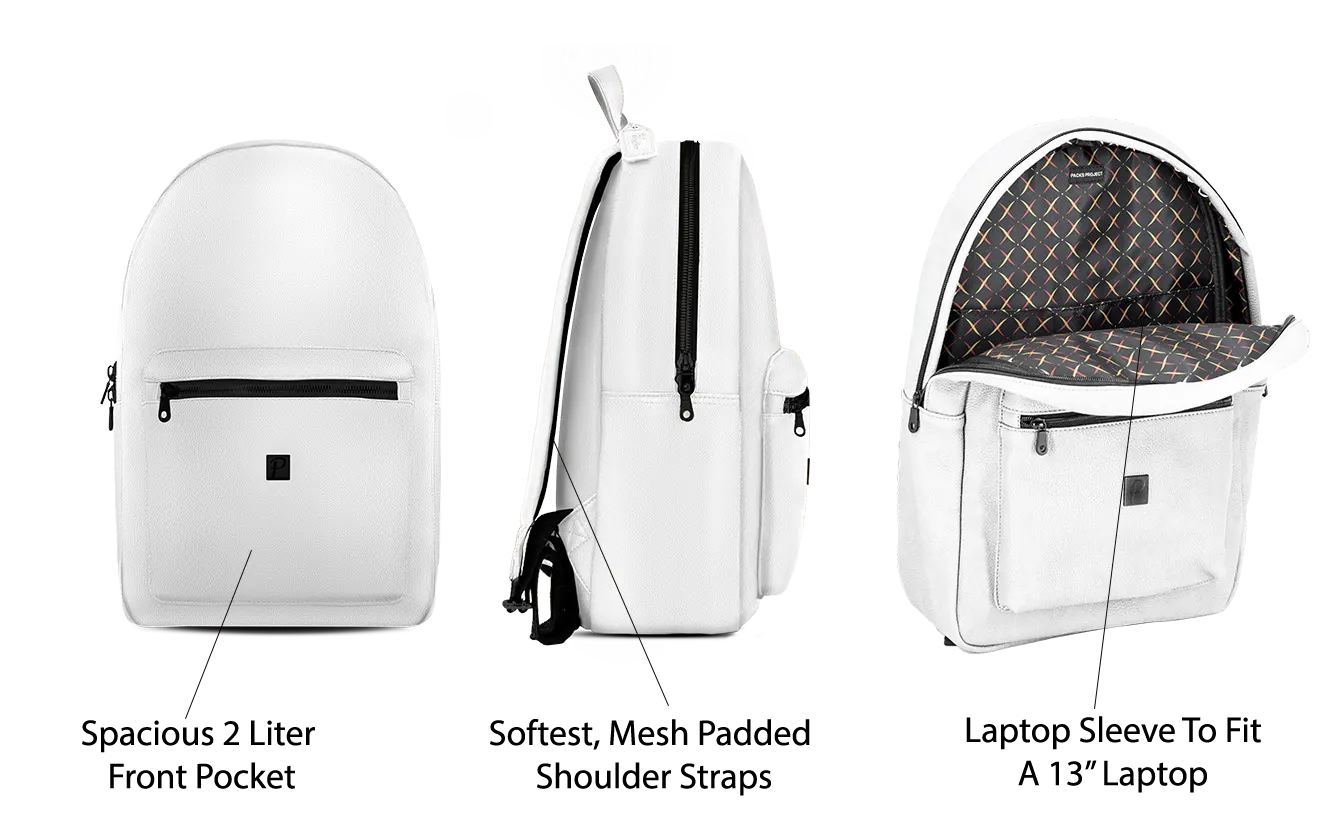 THE BEST EVERYDAY BACKPACK!
* Spacious 2L Front Pocket *
* Softest, Mesh Padded Shoulder Straps *
* Laptop Sleeve To Fit A 13" Laptop*
* Sustainably Built Using Vegan Leather *
AND FOR A LIMITED TIME ONLY....

(No Additional Discounts May Apply)

GREAT QUALITY BACKPACK!
"I was a little worried that this bag would be cheap but I was genuinely surprised at how well this backpack was built and how supple the vegan leather really is! I gifted this to my BF and it came in a sweet Black Box which was an experience in itself! Really quality stuff!
- Ashley Ortiz
13 DEC 2019, 12:21

FAST DELIVERY!
"The backpack arrived within 3 days and I live in New York! I was hoping it would get here in time for my trip and when I spoke with customer service, they made sure I received the bag well in time! Thanks CJ from Packs!"
- Mark Ward
3 JAN 2020, 14:42

AMAZING VALUE FOR THE PRICE!
"Honestly, these bags should be worth a lot more than what this company is selling them for! What a steal! I ended up getting the Red one and then got the Black and Blue ones for 2 of the girls on my soccer team. Really solid bags for the price!"
- Allie Leon
29 DEC 2019, 17:05